It's Been a Long Year
The Second Shiny Bum Songbook
with more
Work Songs of the Public Service
as performed by the
Shiny Bum Singers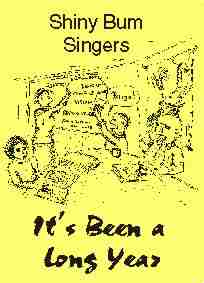 It's Been a Long Year, A5, 40pp. ISBN 1 876668 02 4. Price: $7.00 (Australian dollars)
Since their debut at the National Folk Festival in 1999, the Shiny Bums have been furiously writing and performing new songs. This book contains the words of 23 new songs, photographs of the group in action, and the group's corporate plan (needed because "we lasted more than one gig").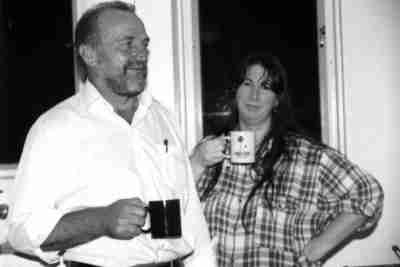 Contents
These are the songs in this book:
Farewell and Adieu
It Ain't Me Mate
The Stationary Store
My Turn
Red Tape
Memos
Save Your Arse
The Young Turk
HR Guru
Love My Tender
Departmental Heroes
Batemans Bay
All Through the Night
Budget Night Tonight
The Happy Squanderer
O Building in the Sun (John Gorton Building)
Hocus Pocus
The Hymn of the Republic
The First Reform
I Saw Three Ships
The Twelve Days of Christmas
Silent Office
Auld Plan Syne

Here is one of the songs..
HR Guru
Tune: Oh, Susanna
I come from Human Resources
To lend a helping hand
Facilitate your processes
To do the best you can
HRGuru
Now don't you bother me
In the real world there's too much work
To deal with employees
Rained EEO all yesterday
OH&S shone bright
Today we bring AWAs
We hope you get them right
Chorus
Now Human Resources is gone
Reviewed most ruthlessly
We have to counsel staff ourselves
And sign redundancies
Chorus
Copyright © Shane Redfern, 2000
The Shiny Bum Singers other books, The Tiny Shiny Bum Songbook, They'll Go Ape at Our Procedures, Have You Been Told Lately?, Am I Not Busy Enough? and If We Could Talk to the Bureaucrats and the CD An Audience with the Shiny Bum Singers are also available.
Back to the Shiny Bum Singers Home Page
---
Boris Books, P.O. Box 1388, Woden, A.C.T. 2606, Australia